With so many solo travellers looking for affordable ways to travel, without the dreaded single supplement, I am always watching for specials. Periodically, when I have time, I summarize a few into an email to send to those who may be interested. Here is a sample: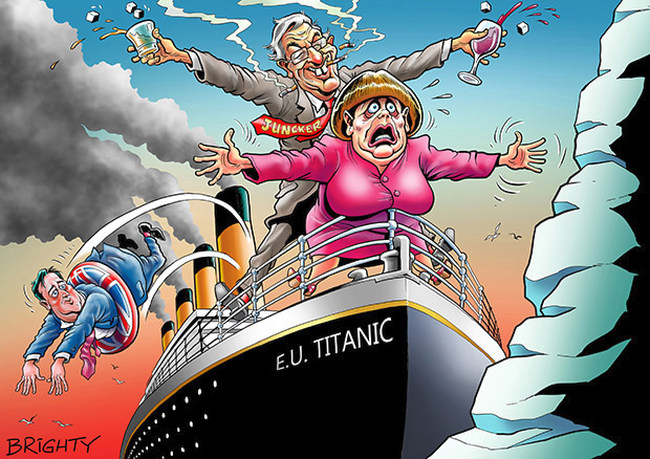 One of amusing cruise ship related BrExit memes
Image by "Brighty", found on Bruce on Politics
Welcome to summer!
This continues to be a GREAT time to travel as a solo.
Thinking of Europe?
With this yesterday's news of the United Kingdom leaving the European Union, we can expect prices to drop on hotels in London, as well as throughout continental Europe. Combined with the already soft cruise market in Europe, the time to travel to Europe is now!! Fabulous deals abound. Contact me if you want me to take a look for anything.
2016 CRUISES
For those of you looking for a bargain, here are a few cruise deals that I see right now (CAD)... [
read the rest on my cruisetravelbug blog
].